Below Market Value Properties

Join our mailing list and we will email details of new properties to you as soon as they become available. You will receive regular emails listing great property deals.
Are you looking for the best Below Market Value Properties in England?
At Keystone, our primary focus to source Below Market Value Properties from our network of property professionals around the UK. Whens sellers require a quick sale, we can secure the property for below the open market value and sell these properties as a fully packed no money down investment (NMD) to professional property investors.
Growing your property investment portfolio really is that simple. Why would you pay the open market value when you buy property with Keystone at a Below Market Value discounted rate.
Simply subscribe to out email alerts to receive the latest Below Market Value Properties right into your inbox.
To view our current stock of BMV properties
Latest Below Market Value Properties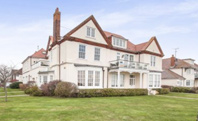 Frinton-on-sea, Colchester
Value:

£380,000

Price:

£304,000

Equity:

£152,000

2 bed Sea-front Apartment
Below Market Value Explained