Refurb Opportunity in London
BMV Investment Details
Type
Beds
Value
Purchase Price
Instant Equity
Mortgage

(month)

Rental

(month)

End Terrace
3
£415,000
£350,000
£ 65,000
£1,050
£1500
About this BMV property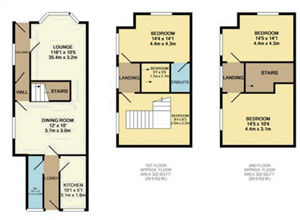 Refurb Opportunity
This property's open market value is around £415,000. It is available with 15% discount at £350,000.
A investor who is prepared to undergo a cosmestic refurb up to a good standard with the intention of reselling on the open market will maximise the potential return with this property. If works are carried out to a good standard, local agents suggest it could be worth circa £495k once done and finished.
below the current market value
.

This property is located in London.
BMV Tags
buy to let
London
Below Market Value
property investment
bmv lead
End Terrace
bmv lead in London
buy to let investment in London